Why is inflation rising now but not in the past decade?
We hope everyone is enjoying these spring days of beautiful flowers and blooming trees! We share an update on rising inflation; readers of our quarterly newsletters and weekly emails know higher inflation has been brewing for many months. Lots of good news this week as well, including the unexpected announcement by the CDC that vaccinated people are no longer required to wear masks indoors or outdoors, and jobless claims fell to a new low as the economy recovers. Finally, we report the good news on expected Social Security cost of living adjustments.
Market Update: The markets were caught by surprise with this week's report of a spike in U.S. inflation in April to 4.2% on an annual basis. This is the highest rate of inflation since 2008, driven by a huge increase in used car and truck prices and food. Excluding food and energy costs, inflation rose 3% for the year. This report led to swift declines in all the major indices on Wednesday and Thursday mornings, but the CDC announcement turned sentiment around and markets recovered on Thursday and today.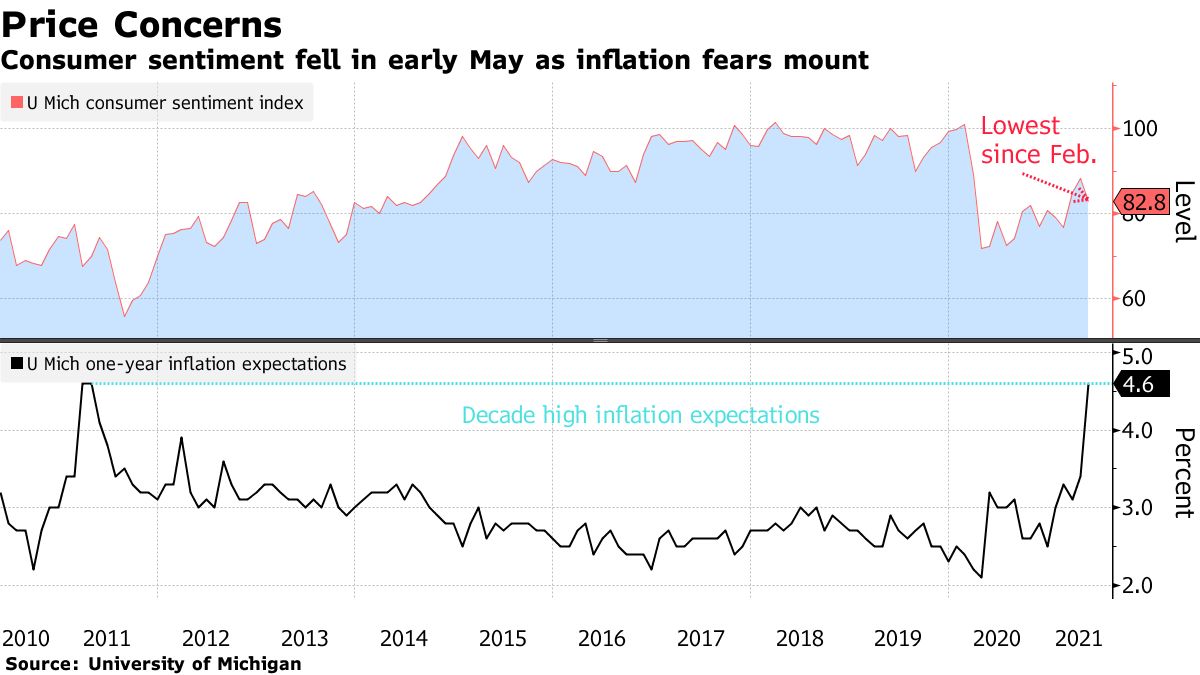 Image source: Bloomberg
Why is inflation spiking upwards now but not in the past decade? First, inflation happens when there is an increasing amount of money chasing a finite number of goods and services. You may recall that many prognosticators were forecasting inflation after the Great Financial Crisis (GFC) in 2008/2009, due to the federal government stimulus put in place for years. So why do we have more inflation now than after the GFC? Here are the top 3 reasons:
The stimulus that followed the GFC was primarily the Federal Reserve central bank action to keep interest rates very low. Congress leaned into 'austerity' post GCF, worried about deficits and overspending. Compare that to the current crisis, when numerous checks were sent to real people who could spend them. The government acted much more quickly to support the economy during Covid, and the banks can lend more money faster as well.
Globalization of manufacturing supply chains was well underway during the GFC, which led to continued job losses and downward pressure on wages. It took nearly 12 years for employment to hit the levels that existed prior to the GFC. In our current pandemic, you see the unwinding of global supply chains as the government wants more U.S. supply of critical items to take place in the U.S., and the manufacturers realize supply chains stretching to Asia create significant risks. Meanwhile, lots of raw materials are stuck at ports or delayed due to source country Covid outbreaks, causing shortages, while at the same time consumers want to spend money on houses, appliances, and cars right now.
Financial Crisis vs. Human Crisis: The pandemic is a human tragedy, with great loss of life. The GCF was a financial crisis, with banks failing, houses in foreclosure or losing value, and lingering unemployment for many years. There was no pressure on prices and no excess money chasing goods.
Service Jobs Increase: Jobs increased as expected this week, as we now see workers in the lower-wage service economy in higher demand, including Amazon.com hiring 75,000 more workers, McDonalds hiring 10,000 employees and restaurant chains hiring tens of thousands of workers, all earning $15 or less per hour. Meanwhile in the last employment report, women continue to lose the most jobs due to the need to care for children and the elderly at home. Economists expect that more workers will return to the workforce in August and September when schools and daycares are expected to all fully reopen.
Colonial Pipeline Restarts: The largest U.S. fuel pipeline, called the Colonial Pipeline, was shut down this week after a major cyberattack, causing fuel shortages in the east and southeast United States. Some operations were restored beginning Wednesday after the pipeline operator paid nearly $5 million in ransom. The culprit is thought to be an Eastern European group called Darkside. (Bloomberg)
Social Security Update: The upside to inflation? Some economists are forecasting the highest annual cost-of-living increase for Social Security benefits since 2008. The current forecast is 4.5%, reflecting the rebound of consumer prices that were depressed during the pandemic. Gasoline prices have been rising steadily since the beginning of the year and are expected to keep going up as summer travel increases, and car and food prices have risen quickly. The final adjustment will be calculated in October.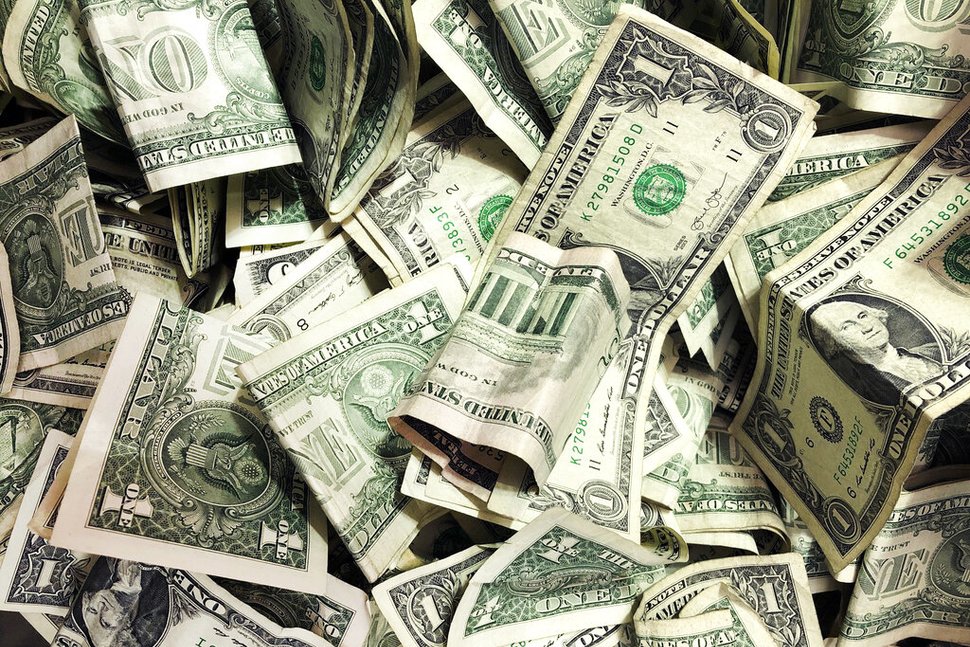 https://www.usnews.com/news/economy/articles/2021-05-12/inflation-rises-in-april-at-highest-rate-in-more-than-a-decade
Big incentives: Even those who don't normally play the lottery are talking about this one. The state of Ohio announced this week it will offer five $1 million prizes to adults who have been vaccinated against Covid-19 and five full-ride scholarships to state schools to teens who get vaccinated. The weekly drawings will start May 26. (Columbus Dispatch) In other parts of the world, incentives to get vaccinated include gold jewelry, free ice cream, or extra paid time off work. (Guardian)