Special update about the current market state
Things are heating up in Washington, so we are sending you a special update about the current state of the market, economy, and important legislation to cut through the often highly politicized news (we ended our weekly emails in July as pandemic-related news slowed down).
The end of September and October often bring heightened market volatility, plus now Congress is negotiating (primarily along party lines) to resolve two significant governmental issues: funding the federal government and raising the debt limit.
1) Fund the federal government: This week, the most urgent need is to pass a spending bill to avoid a shutdown at midnight on Thursday.
Democrats first proposed a Continuing Resolution this week, but that didn't win enough bipartisan support. Republicans prefer to isolate the government funding discussion from the debt ceiling discussion, while Democrats argue that the two issues are closely connected. Democrats have also highlighted that they cooperated in bipartisan bills to raise the debt ceiling three times during the previous administration, as a way of suggesting that Republicans do the same now. (Read more in The Wall Street Journal)
What happens at midnight on Thursday if there's no spending bill agreement and the government is shut down?
Museums and national parks close
The majority of federal civilian workers are furloughed, including the CDC and Department of Defense
Passport and firearm applications are suspended
Social Security and Medicare payments CONTINUE.
Congress has several options to avoid a shutdown Thursday night:
Propose legislation to just fund the government for two months – likely the easiest path;
Pass a short-term (2-3 week) stopgap bipartisan spending bill;
Begin a cumbersome budget reconciliation process, which bypasses the filibuster in the Senate. It is unclear if all the Democrats will agree to this strategy, as it is more partisan than the other options. It also takes more time.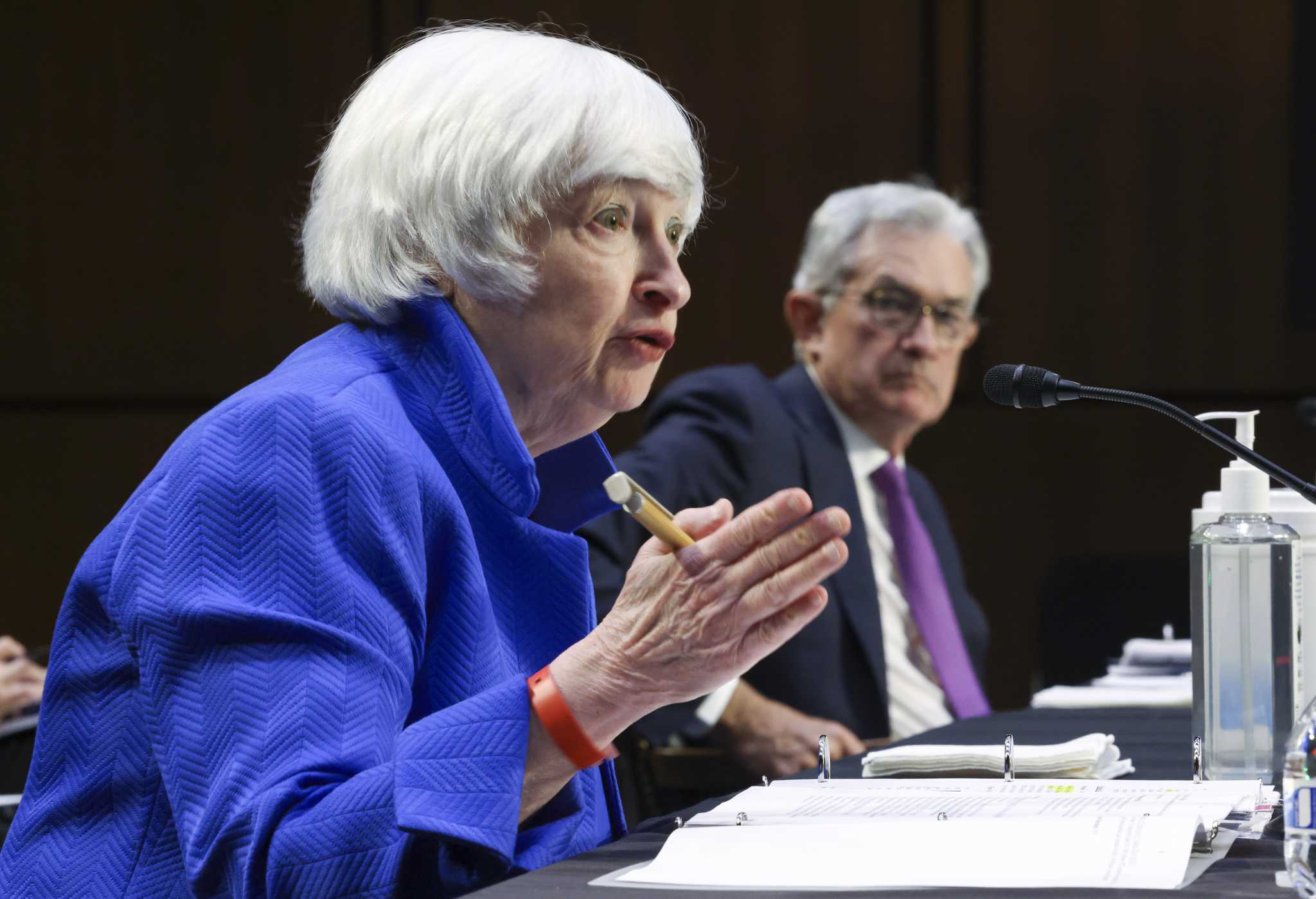 2) Raise the debt ceiling: The second item under negotiation is an increase to the debt ceiling to avoid defaulting on previous debt commitments, including spending and tax cuts. This deadline is several weeks away in mid-October, so it is less urgent than avoiding a shutdown, but potentially more serious.
What could happen if they don't raise the debt ceiling? We have very little experience (a small unintentional default in 1979) so we are in somewhat uncharted territory of what to expect. We did see during the debt limit battles of 2011 and 2013, investors grew worried as default neared. Yields on Treasury bills began to surge in the weeks beforehand, as they are currently doing, due to payment uncertainty. This resulted in the government paying an additional billion in borrowing costs in 2011. The U.S. debt rating was also downgraded in 2011, which led to a decline in the stock market.
In addition, Treasury Secretary Janet Yellen warned this week that there would be widespread effects to defaulting on the country's debt:
Social Security checks could be delayed
Interest rates on credit cards, car loans and mortgages would rise
The dollar's status as the international reserve currency would be jeopardized
Payments to soldiers could be delayed, as well as veterans' benefits
Public Health funding for pandemic mitigations efforts could be cut off
FEMA funding for hurricane and wildfire victims could stop
(Read more about why you should care about the debt ceiling here: Debt Ceiling)
Market Implications: Uncertainty always drives market volatility. When the above two issues are resolved, the pillars of this bull market remain intact: vaccine optimism and continued stimulus. While there could be some sizeable swings in the markets in the meantime, this is a period when simply staying the course makes the most sense.
We will continue to send updates as these two issues unfold. We'll also cover topics such as Evergrande and inflation in our Quarterly Newsletter, which will appear as a paper copy in your mailboxes mid-October. Meanwhile, please call or email if you would like to talk further!