Our new location! In other news, the world continues...
Our office is filled with boxes as we move next week to our new building near Summit Park in Blue Ash, Ohio!
Important information related to our move:
Our new address is 10300 Alliance Road, Suite 460, Cincinnati, Ohio 45242 in the Pfeiffer Place building.
During our move we will be available to answer phone calls and emails as usual—our phone number will not change! Our last day at our old location will be next Friday, June 25.
We are looking forward to welcoming back clients who wish to meet in-person to our new office starting August 1.
Beginning next week, we are taking a summer break from our regular Friday news summaries until the end of July while we complete our move. We will send an email if there is any significant market-moving news in July. Our quarterly newsletter will be mailed as usual to your home in the last half of July.
Once our doors are fully opened, we look forward to showing you an expanded new office designed with your safety and comfort in mind.

In the meantime, let's wrap up the week with some interesting trends in the job market, including job changers, the impact of Covid retirements on the labor force, and now Amazon swears it is turning over a new leaf!
Fed policymakers consider earlier interest rate hikes: The Federal Reserve hinted that we may see interest rates go up as early as the end of 2022, with more in 2023—two years earlier than their March prediction. This surprised the markets this week, as the market dropped to fresh two-week lows before recovering to end each day almost unchanged Wednesday and Thursday. Chairman Jerome Powell acknowledged that inflation this year is higher than expected, but still should be temporary as the economy revs back into gear. We see the market movements so far as normal and expected volatility.
Record number of job changers: As the pandemic clouds lift, the percentage of Americans leaving employers for new opportunities is at its highest level in more than two decades. This shift by workers into new jobs and careers is prompting employers to raise wages and offer promotions to keep hold of talent. Labor economists said turnover typically signals a healthy labor market as people gravitate to jobs more suited to their skills, interests and personal lives. (Read more: WSJ.com no paywall)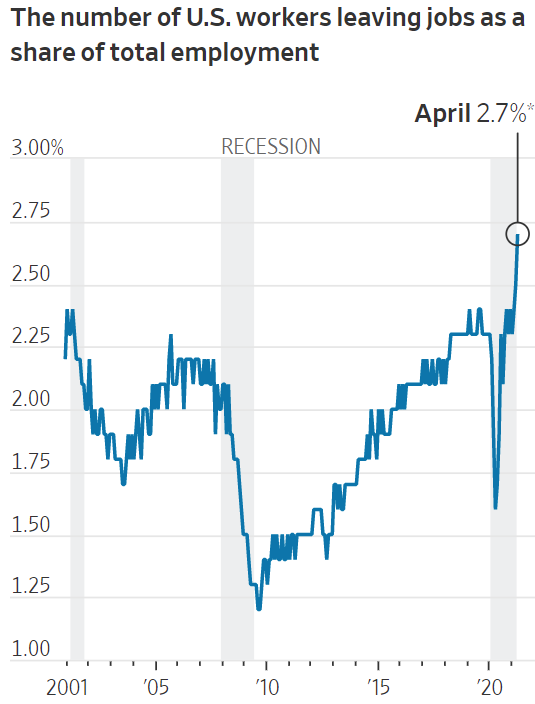 Surge in retirements: Roughly 1.5 million more people retired during the pandemic than would have been expected before the onset of Covid-19. This rapid rise in retirements is translating into fewer people available to work, so there are fewer people to take open jobs as the economy reopens. This change means the Federal Reserve will find it more difficult to determine when the labor market is once again at full steam, at maximum employment. It is difficult to predict if older workers will decide to return. (Read more: WSJ no paywall)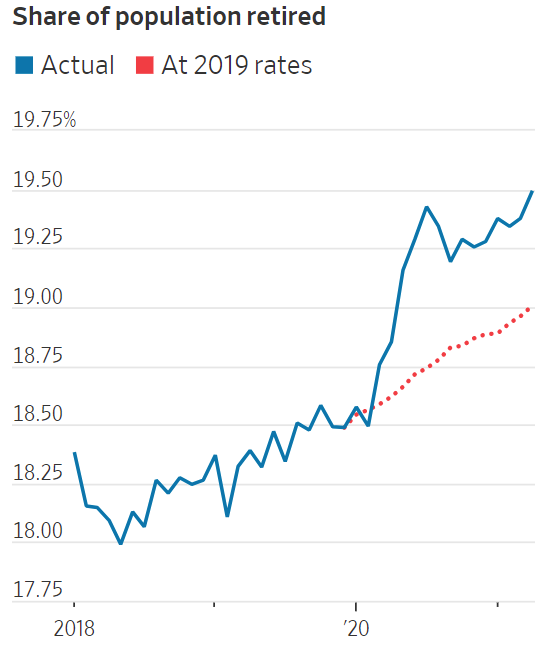 Amazon turns over a new leaf: Jeff Bezos now vows to make Amazon "Earth's Best Employer" after turnover reached 150% per year and the company beat back a historic unionization effort. Currently all Amazon's HR systems are electronic only -- no humans involved -- including the hiring process. (Read more: CBSnews.com)
The delta variant of the coronavirus is now classified as a "variant of concern" by the CDC. Delta is more transmissible and more likely to cause severe illness in unvaccinated people than the original strain, but the original vaccines remain very effective against it. Experts believe delta will likely become the dominant strain in the U.S. The best way to avoid getting it is to get vaccinated. (Read more: CNBC)
Health care costs and exercise: Becoming more physically active today can give you big savings in health care later, according to a new study. Researchers found that people who start to exercise before or during middle age typically save $800-$1800 annually on health care costs after retirement. The study involved mostly well-educated white men and women and has other limitations, but the findings highlight how significantly exercise might benefit our bank accounts, as well as our bodies. (Read more: New York Times (by way of Yahoo News) Thanks to a Bloomington, Indiana, client who sent us this interesting article!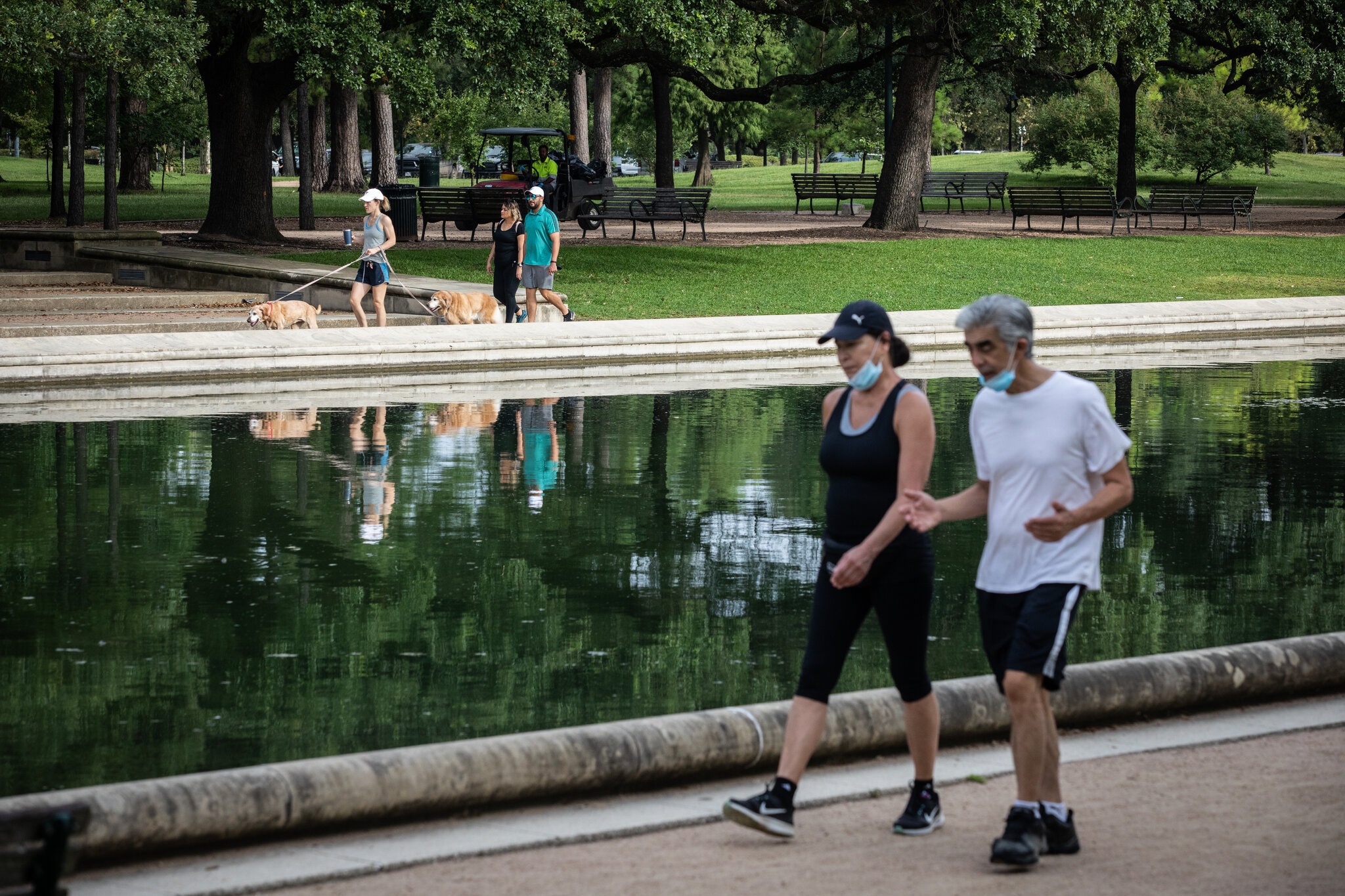 There was very strong alignment in Washington this week to establish a new federal holiday, Juneteenth, the anniversary of the final proclamation of freedom for slaves in Texas, years after the Emancipation Proclamation in 1862. The bill passed in House on a vote of 415 to 14 and was agreed to in Senate by Unanimous Consent.