Lumber and other mostly-good news on the economic reopening
We share a lot of good news on the economic reopening this week, including a recent decline in lumber prices, record high U.S. manufacturing and service output, and the reopening of Europe. Of course, it is never all good news, so we share an update on Bitcoin. We wrap up the evening with an overview of the 4 best places to live and work abroad.
Market update and infrastructure bill: The Dow and S&P 500 are down less than 1% this week in choppy markets that are waiting for more information on the Infrastructure Stimulus bill. President Biden today confirmed the proposal of a smaller bill, $1.7 trillion compared to the earlier $2.3 trillion, to gain more bipartisan support.
Positive milestone in unemployment: The number of workers seeking and receiving unemployment benefits through state and federal programs has reached pandemic lows. Jobless claims data this week also showed layoffs declining. 22 states plan to end a $300 federal benefit early.
U.S. factories and services output hits a record high: The composite index of purchasing managers surged to the highest ever level since 2009, at 68.1 (compared to 63.5 a month ago). Readings above 50 indicate growth. Demand is continuing to grow as the recovery from the pandemic propels long-depressed service providers, especially in leisure and travel. Order growth at U.S. manufacturers climbed to a record, though shortages of materials also caused backlogs of work to reach a record high.

Lumber prices are down from their record high. Price inflation is most visible in the housing market, and lumber often represents a builder's biggest material cost. Lumber tripled in price from a year ago and has helped drive double-digit increases in home prices across the United States. Prices are still up 255% from a year ago, and up 110% from two years ago before the pandemic, but are down 22% from their record high levels last week.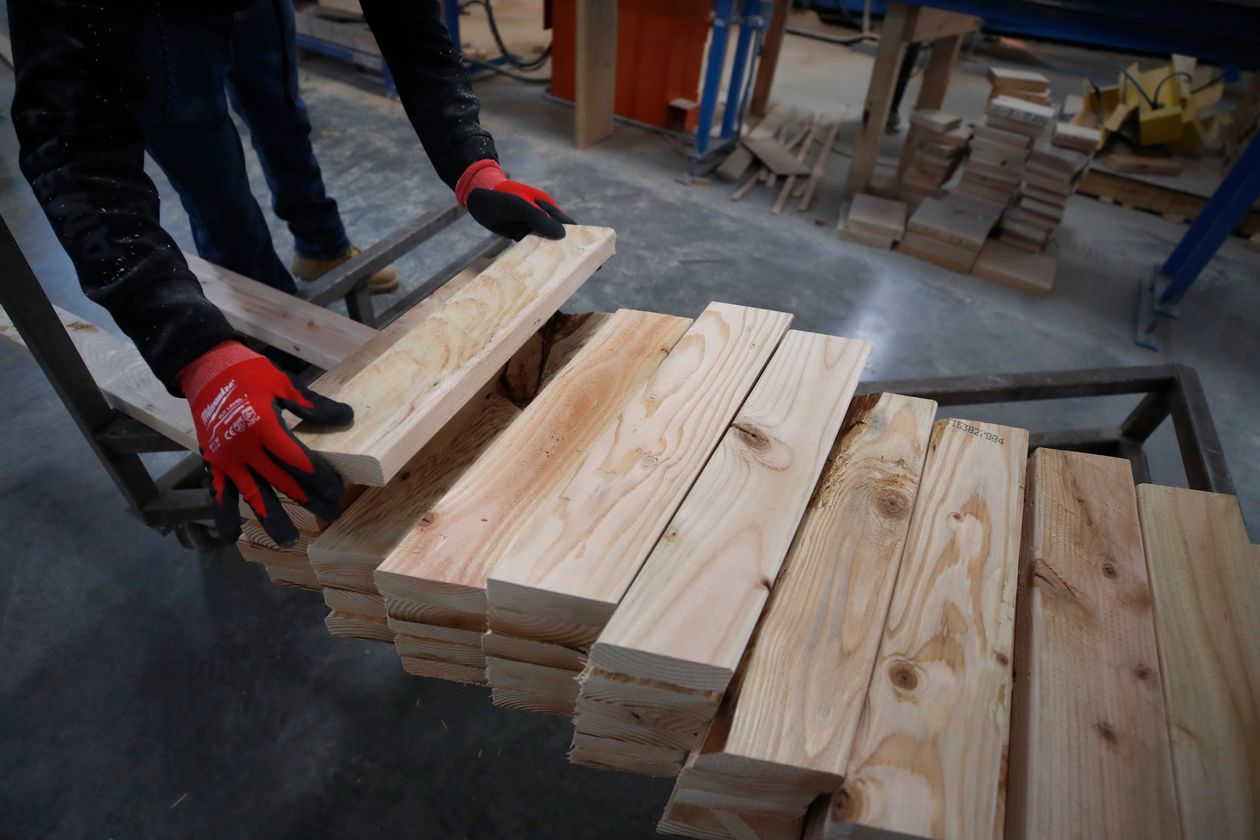 Crypto and Bitcoin declines: Crypto traders are feeling the volatility, as Bitcoin tumbled about 15% this week, and is down more than 38% since last week after one-time proponent Elon Musk criticized the token for its energy usage. News also emerged Thursday that the U.S. may require crypto transactions of $10,000 or more to be reported to tax authorities. (Read more: Bloomberg)
Best Places to Live or Work Abroad: With new work-from-home capabilities, where is the best place to call 'home'? Here are four countries where you will find easy access to a residence visa and the permits that allow you to work (read more on MarketWatch):
1.) Panama has direct flights and U.S. citizens can apply for permanent residence relatively quickly.
2.) Uruguay has temporary cédulas, and the country allows immediate access to the state health insurance or local private health insurance plan.
3.) Portugal has a special visa called D7 that is based on your bank accounts back home and that you've opened in Portugal. You have to obtain a Portuguese tax number and hire a sponsor.
4.) Czech Republic has Old World Europe vibes, a strong train system and reasonable costs. The visa process takes about two months.